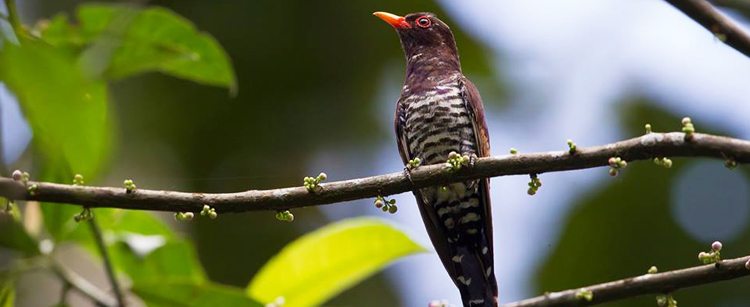 Manas Assam Arunachal Birding Tour
Manas National Park is located in Barpeta district of Assam is continuation of Royal Manas Park in Bhutan. It is recognized by UNESCO as World Heritage site and is one of the most important forest reserve of North-East India. It's a scenic national park with an area of 950 sq. kms. The terrain of the national park is mostly flat with small hilly areas towards Bhutanese Himalayas. Manas is a mixture of savannah grassland, semi-evergreen and moist deciduous forest. Manas is well known for its endangered species like Golden Langur, Assam roof turtle, Pygmy Hog and hispid hare. The park takes its name from river Manas which flows through middle of the national which is one of main tributaries of the mighty Brahmaputra River. Manas is one of the riches National park of India with around 320 bird species and most notably 60 species of Mammals.
Mammals are; Asian elephants, Indian rhinoceros, gaurs, Asian water buffaloes, barasingha, Indian tigers, leopards,clouded leopards, smooth-coated otters,Asian golden cat, capped langurs, golden Langurs, Assamese macaques, slow loris, Hoolock gibbons, sloth bears, barking deer, hog deer, black panther, sambar deer and chital.