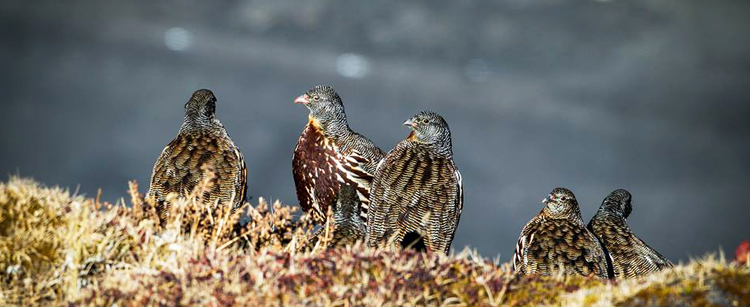 Birding Tours in Sangti Valley & Sela Pass
Sangti Valley and Sela Pass is a very important part of any birding tour in West Kameng district of Arunachal Pradesh. Though there are great important birding areas, they don't come under forest reserve or any kind of protected areas in Arunachal Pradesh. Located in West Kameng district, Sangti Valley is located at 1500 meters with broad leaf forest, paddy field cultivation and patches of marshy land which is a great destination for Black-necked Crane.
The area has got variable temperature of huge contrast of sun & shade and rainfall. The temperature of the area ranges from 26°C in summer to 2°C in winter. Sangti valley is a well-known destination for speciality species like Black-necked Crane, Ibisbill, Long-billed Plover and Black-tailed Crake.
Sela Pass is a great birding destination for specially high-altitude species where the altitude ranges from 3,500 to 4,500 meters. It is located on Tezpur-Tawang Highway which is one of highest motorable road in the world and takes you to the most touristic destination of Arunachal Pradesh. Most of the birding is done along the road side.
The vegetation is dwarf scrubs/ conifers and alpine meadows and patches of Rhododendrons. Some of the key species of Sela Pass are Blood Pheasant, Snow Partridge, Himalayan Monal, Gould's Shortwing, Grandala, Tibetan Blackbird, White-browed Tit Babbler, 3 species of Grosbeaks, 3 species of Rosefinches etc.